About Wayan Vota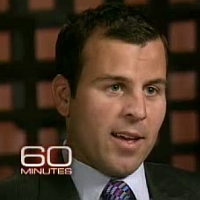 Wayan Vota on 60 Minutes - CBS News
Wayan Vota is passionate about technology and international development. He is convinced that information and communications technology (ICT) can accelerate the social and economic advancement of the developing world.
Wayan is a Technology Advisor at FHI 360's TechLab. Previously, he was senior staff at Development Gateway, Inveneo, and IESC Geekcorps, and a consultant to infoDev at the World Bank.
He co-founded Kurante, ICTworks, ICT4Djobs, ICT4Drinks, Technology Salon, Educational Technology Debate, and OLPC News. You can read his full work profile on LinkedIn.
When not off in distant lands or coveting clock-stopping hot technology, Wayan lives in Washington, DC, with his lovely wife Amy, daughters Hanalei and Archer, and the family mascot, Taxi Dog.
Other Sites by Wayan:
Contact Wayan:
.